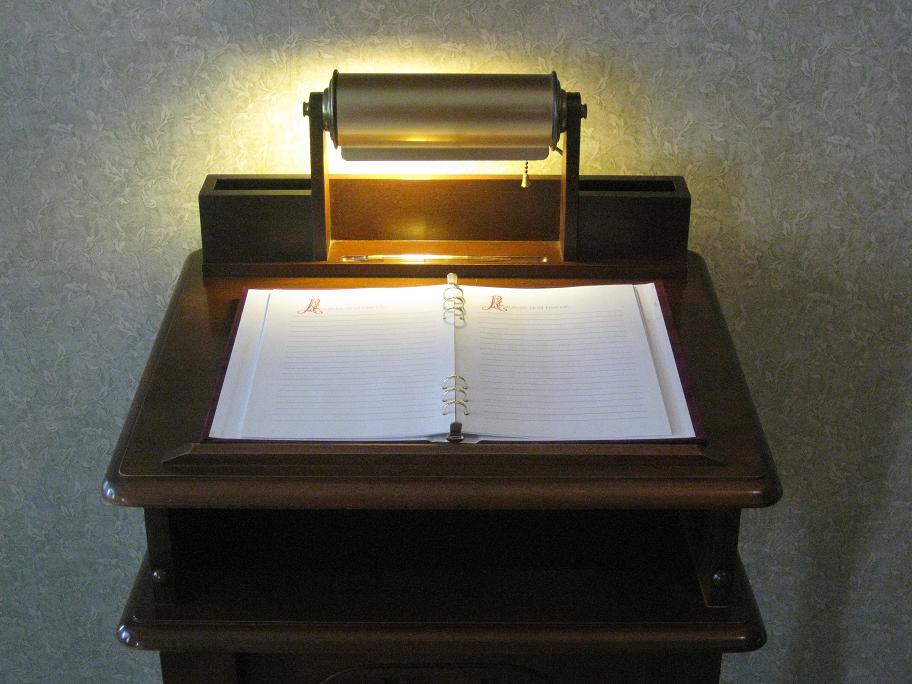 Obituaries
Obituaries are listed on our site as part of our services with the consent of the families.
Listings:
Roger William Emerick
IN MEMORY OF


Roger
Send Flowers
Send Condolence

Roger William Emerick, 84, of Rushville, IL, passed away at 4:18 a.m. Saturday, September 15, 2018, at his residence. He was born on July 18, 1934 in Bainbridge Twp., Schuyler Co., IL. He was a son of the late Carl & Alta F. Clements Emerick. He married Sandra Diane O'Neal on October 2, 1955 at Pekin Grace Church in Pekin, IL. She survives along with, (1) son, Scott Emerick of Keyesport, IL, (1) daughter, Shelli Lincoln of Keyesport, IL, (4) grandchildren, Gary Thomas "Tommy" Bonser, David Shane Ward, David Andrew Lincoln, Justin Roger Lincoln, (3) great grandchildren, Dany, Bella & Holden Bright, (2) great-great grandchildren, Remi Bunch, Emilee Dimmitt, (2) nieces, Diane Emerick, Linda Fleck. He was preceded in death by (1) daughter, Susan Emerick Bonser, (2) brothers, Donald Emerick, Norman Emerick, (1) nephew, William "Billy" Emerick. He had attended the First Christian Church in his childhood. Roger was a life-long farmer & harness horse breeder. Roger believed that enjoying nature was when he was closest to God. He was a member of the ISOBA (IL Standardbred Owners & Breeders Association). Since he liked country & polka music, after retirement, he moved to Branson, MO where he could attend the many shows. He enjoyed harness horse racing, county fairs, corn dogs & marching band parades. He always attended girls basketball games in Rushville & Branson where he liked to flirt with the girls. A memorial service will be held at 11:00 a.m. Wednesday, September 19, 2018, at Worthington Funeral Home with Mr. David Haney officiating. Private family inurnment will be at a later date. Visitation will be held from 5:00 to 7:00 p.m. Tuesday at the funeral home. Memorials may be given to Schuyler County Fair Harness Racing Program.
IN MEMORY OF


Frances
Send Flowers
Send Condolence

Frances Ann Burns, 76. of Rushville, IL, passed away at 12:27 p.m. Thursday, August 30, 2018 at her home. She was born June 16, 1942 in Beardstown, IL. She was the daughter of the late Art and Frances Bowman Jamison. She married James D. Burns Sept. 16, 1962 in Beardstown. Surviving are three sons, James Burns of Wyanet, IL, Jerry Burns and wife Debbie of Rushville, Thomas Burns & wife Tina of Princeton, IL; six grandchildren, Gracie and Garrett Burns, Sara and Emily Burns, Erin and Zachary Miller; two sisters, Peggy Ross of Beardstown, Nancy Beck of Russell, IA; four brothers, Pat Jamison of Marion, KY, Larry Jamison of Beardstown, Tom Jamison of Beardstown, David Jamison of Beardstown. She was preceded in death by a brother, Gene Jamison. Frances was a nurse at Schmitt Memorial Hospital in Beardstown, worked as a clerk for Joe Fishman at Fishman's Sporting Goods in Springfield, was Village Clerk in Sheffield, IL and was a full time mother and housewife to three ornery boys. A celebration of life will be held at a later date. Inurnment will be in the Oak Ridge Cemetery in Springfield, IL. Memorials may be given to Hope Blooms c/o Rushville State Bank, Rushville, IL. Worthington Funeral Home is in charge of arrangements.